A Practical Guide to a Successful New Product Launch
Thanks for your interest!
Improving the effectiveness of a new product introduction is critical to your company and your brand. Competition is tough, development costs are high, and the success rate of new product introductions is low. You only get one chance to introduce your new product, your message, and the passion for your technology. This new e-book from a leading marketing consultant, gives a comprehensive overview of the new product introduction process, and provides a checklist of everything you should consider in releasing a new product.
Please click on the icon below to view this e-book, or right click the icon and select Save Image As to download the document: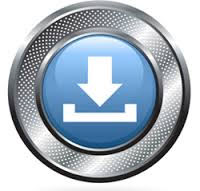 Based in Silicon Valley, Growth Technical Marketing was founded as a market consultant to help companies improve their development, marketing and revenue growth, with over 26 years of experience of growing revenue and market share.
Growth can help you make smart choices about how and where to spend your marketing dollars more efficiently, including:
• Develop a more effective marketing strategy, pivoting quickly from marketing tactics that are no longer working for you;
• Articulate subtle, yet often critical product differentiation features and convey them in a way that customers both understand and respond to;
• Maximize the return on your marketing investment and outflank your competition, even those with larger budgets;
• Meet deadlines and accelerate your time-to-market;
• Define and address new markets and opportunities for growth, both at home, and around the world;
Drop a line or give a call to discuss how Growth can help improve your revenue growth and market share.